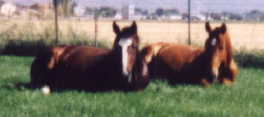 Roulette, the dark bay, is a yearling Oldenburg filly. She had the most points in her oldenburg at her inspection. She was a great filly to work with, even pulling her mane wasn't a hassle. She just stood there like a good girl.
Denali, the chestnut, is a yearling Hanovarian gelding out of the imported mare, Erazmie. Denali is very well mannered for pretty much everything, though we did have an interesting battle over pulling his mane. He decided he was going to rear and strike. Even though he is only a yearling, he is still pretty big and his front legs were still over my head. He wasn't very pleasant about it either, he actually moved forward toward us as he was striking. Luckily knowone was hurt, and he learned very quickly that that behavior was unacceptable.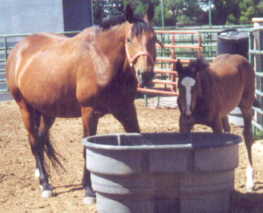 Roulette standing with her mommy Dagmar.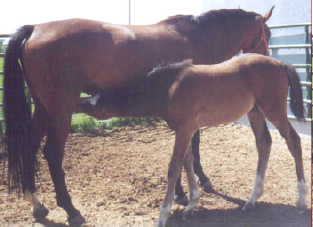 Roulette drinking from her mommy, Dagmar.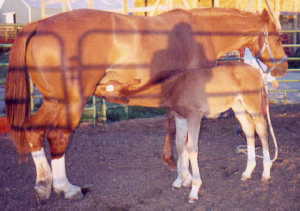 Denali drinking from his mommy Erazmie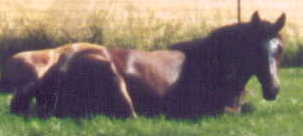 Roulette laying in the pasture as a yearling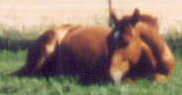 Denali laying in the pasture as a yearling


Denali's head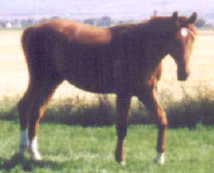 Denali standing in the pasture as a yearling.